Main content starts here, tab to start navigating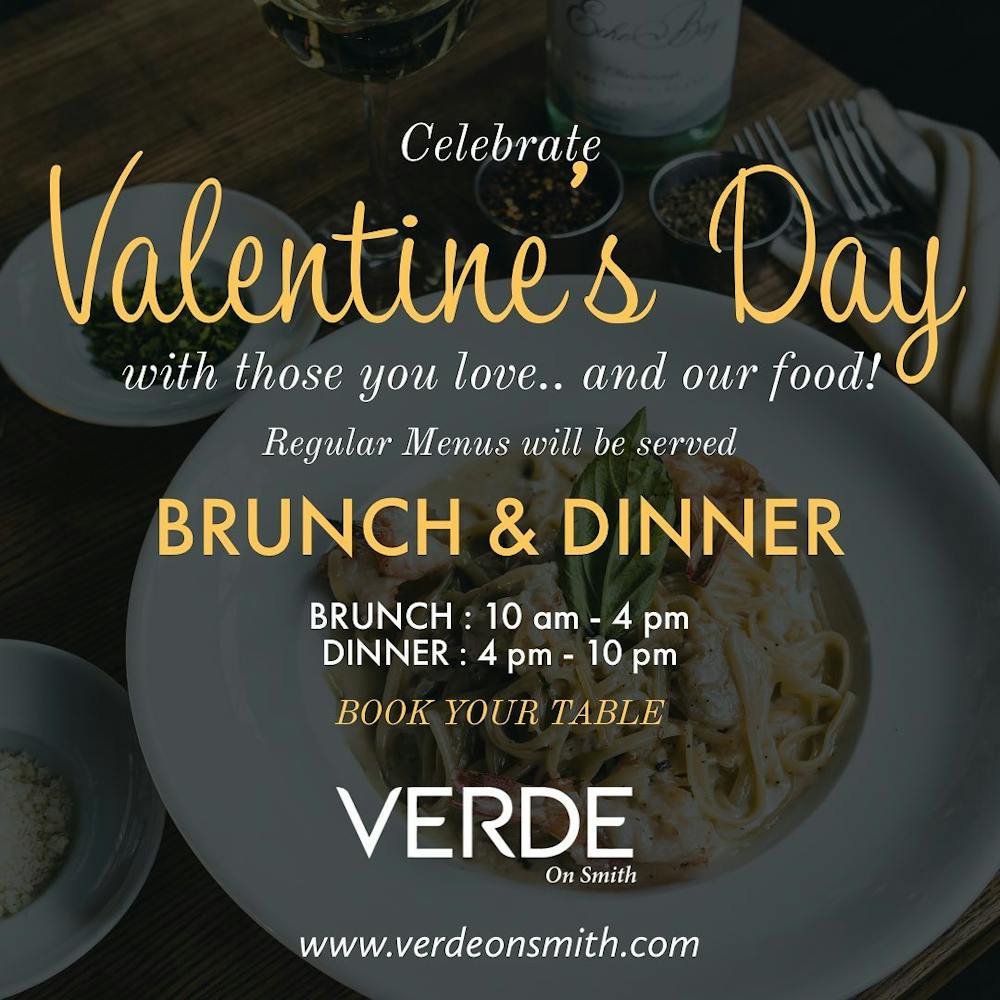 Join us this Valentine's Day for a romantic day of dining and drinks.
Verde on Smith is one of the most romantic restaurants in the downtown Brooklyn and NYC area. Verde boasts a warm and inviting atmosphere and a charming ambiance. Brick walls decorated with warms colors, a great chandelier, and the comfy booth is inviting and comforting. We will be open on Valentine's Day for Brunch and Dinner and feature our regular menu as well as festive Specials all day.
BRUNCH (10 AM – 4 PM)
We will serve our regular Brunch Menu that includes French toast, Tasty Omelets, Fresh Avocado Toast, Signature Sandwiches, Fresh Salads, and more.
For an additional $ 22 ( 60mins), you can enjoy the best bottomless brunch in Brooklyn and New York City, with unlimited Bloody Mary's, Mimosa's or Raspberry Bellini's. Available when an entree is purchased separately.
DINNER (4 PM-10 PM)
RESERVATION IS RECOMMENDED
Celebrate together with your loved ones at Verde on Smith in a beautiful and modern setting. Delicious Italian food, tasty drinks, scrumptious desserts, and professional service will make an unforgettable experience. We will serve our regular dinner menu.
RESERVATION IS RECOMMENDED
REGULAR MENU WILL BE SERVED
FOR RESERVATION CLICK LINK BELOW
PLEASE CALL 718 222 1525 for more info.
Please notify us in advance of any food allergies or special preparations that may be needed.